The Original Hole In One Challenge
3 holes, 3 chances
to WIN!
Swing by to take on the original Hole in One challenge by hitting golf balls 102m (111 yards) out onto a floating pontoon on Aotearoa's greatest inland sea – Lake Taupō to win the ultimate prize of $10,000 cash. Local's, and Kiwis have repeatedly made this their ritual stop while tourists from far and wide enjoy the thrill and excitement of trying to get a hole-in-one. We average a hole in one every two weeks.
There's no need to book unless you are a large group, if you have a group booking head to the Group & Events Booking enquiry page.
Winners
Prizes
Enquire
Three Holes Three Different Challenges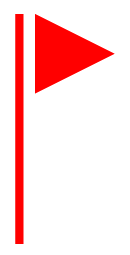 Red Flag
This is the ultimate challenge to golfers and the prize reflects this. We offer $10,000 cash to anyone who gets their ball in the hole. At 102 metres (111yards) the red flag is shorter than a normal hole on a golf course which makes the odds for getting a hole in one more in your favour.
Blue Flag
A 30 cm (12 inch) sand hole our second bunker. The balls sit on top of the sand and are clearly visible from the tee area. White Flag
A 50cm (21 inch) sand hole – so big its like landing in a bunker. This is our most popular hole in one to be won. NIGHT GOLF
During summer we are opened late for Night Golf.  It's an exciting challenge under our night lights adding a little bit of an edge to the game. Want an idea for your next function – a Night Golf Function at the Hole in One is a winner! Enquire below on our Group & Event bookings page.
Prices
For as little as $3.00 you can try your luck or opt for one of our bucket options:
50 Balls $50 | 30 Balls $35 | 15 Balls $25
Want more chances at winning? If your golf ball lands on top of the pontoon you will get a FREE ball each time.
Group & Event Bookings
Come par-tee with us! Got a special gathering, event or function coming up? We'd love to host your group or whanau. We can offer ideas and packages to suit your needs and budgets to make your occasion special and a success.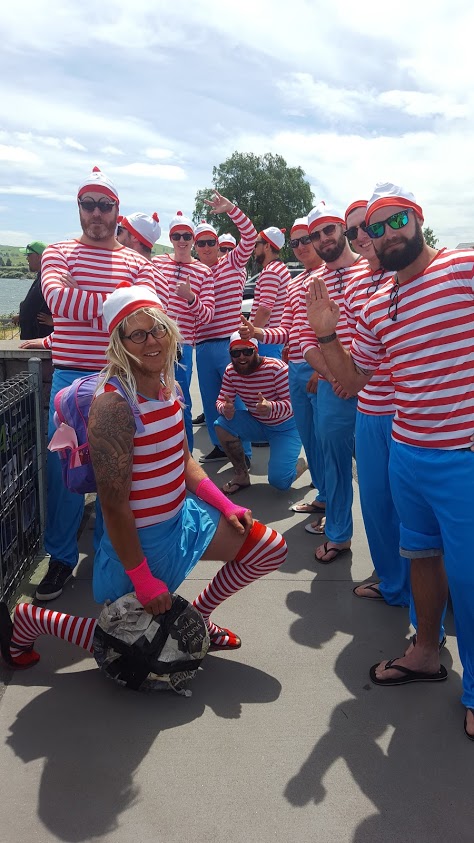 About Us
Ko Tongariro te maunga – Tongariro is the mountain
Ko Taupō te moana – Taupō is the great inland sea
Ko Tūwharetoa te iwi – Tūwharetoa are the people
Ko Te Heuheu te tangata –  Te Heuheu is the man
Kia ora and welcome to the Lake Taupō Hole in One Challenge. We are an iconic drop in tourism activity in the heart of Te Ika a Maui – the North Island of New Zealand. Established in 1993, the idea was born out of a conversation in a bar and written on the back of a beer coaster. Local's, and Kiwi's have repeatedly made this their ritual stop while in the neighbourhood or travelling past. Tourists from around the globe have been swinging by to hit golf balls a hundred meters out onto a floating pontoon on Aotearoa's greatest inland sea – Lake Taupō. For over two decades Lake Taupō Hole in One has averaged a hole in one every two weeks with a grand total of over 1000 winners!
In 2017 Lake Taupō Hole in One Challenge became the first tourism acquisition for local Iwi (tribe) – Ngāti Tūwharetoa. Our mission is to be an outstanding Māori owned tourism business in Aotearoa that promotes golf as a fun and exciting activity for everyone. We aim to be a market leader in tourism, that sets new benchmarks by constantly challenging ourselves to be extraordinary in what we do.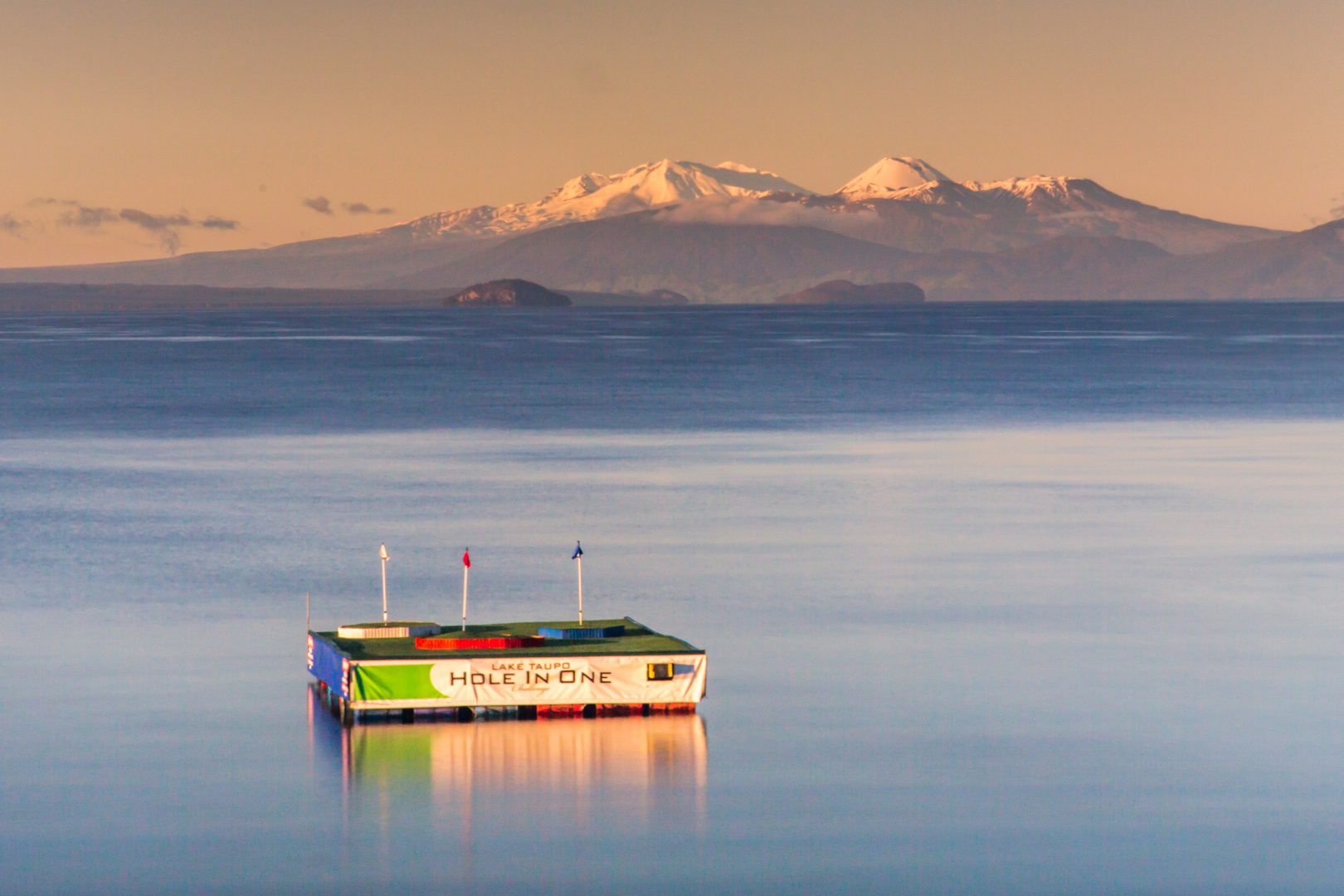 Our Team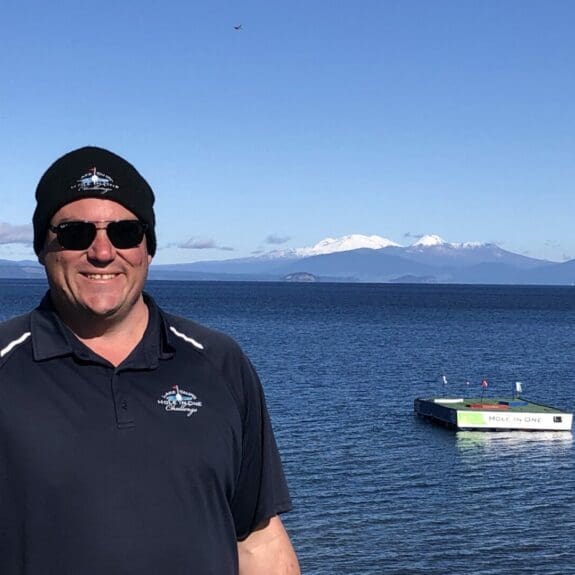 Lance Morris Shift Manager & Diver
Ko Lance taku ingoa. No Taupō ahau. Hi my name is Lance and I am a Taupō local who has worked at Hole in One for two seasons. What I enjoy about working at the hole in one is awarding our winners a hole in one prize. We average a hole in one winner every two weeks. You'd be amazed how many novices have won a hole in one on the white and blue flags which makes it all the more special.
Erama Smith Spotter
Stevie Ngaheu Diver
Evelina Alapaa Shift Manager
Helena DeYoung Spotter
Jernelle Ormsby Spotter
Bailey Nelson Shift Manager
Zane Kitchen Business Manager